Crime Reports
Published 12:00 pm Tuesday, January 12, 2016
—Monday
Man arrested for alleged restaurant burglary
The Oxford Police Department arrested an Abbeville man Monday and charged him with commercial burglary for allegedly breaking into Soul Food Kitchen.
Investigators say Kendrick Mathis, 37, was identified by witnesses after breaking into the restaurant. He was picked up Monday and taken to the Lafayette County Detention Center where he was booked on a $10,000 bond; however, the bond was revoked due to Mathis being out on a bond on an unrelated felony charge.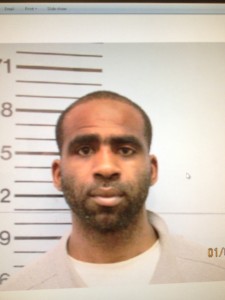 Oxford Police Department
Reports
5 suspicious activities
3 alarms
6 disturbances
1 simple assault
1 credit card fraud
1 petty theft
2 welfare concerns
1 improper parking
1 animal complaint
40 traffic citations
2 wrecks
Arrests:
1 warrant served
1 no seatbelt, suspended driver's license and no insurance
Sheriff's Department
Reports
2 wrecks
3 simple assaults
1 alarm
1 animal complaint
2 residential burglaries (CR 251 and CR 401)
3 disturbances
1 harassment
16 service calls
2 welfare concerns
4 transports
1 follow-up
1 traffic complaint
Arrests
None
University Police
Reports
1 wreck
How you can help
To report information about a crime, call Crimestoppers at 662-234-8477.
Emergencies
Oxford Fire Department
At 2:55 p.m. at Oxford Diagnostic Center after someone using a torch activated a smoke detector
At 12:36 this morning at McDonald's on University Avenue after burned food activated the kitchen heat duct detector
Lafayette County Fire
At 10:42 a.m. to 44 CR 204 after called reported the small of smoke but no cause was found.
At 3:12 p.m. at 3005 Villa Cove for a fire alarm but no cause was found.
Lafayette County EMS
12 ambulance calls
More Crime