Rebels win the Egg Bowl 31-21, topping the Bulldogs for the second year in a row
Published 10:31 pm Thursday, November 25, 2021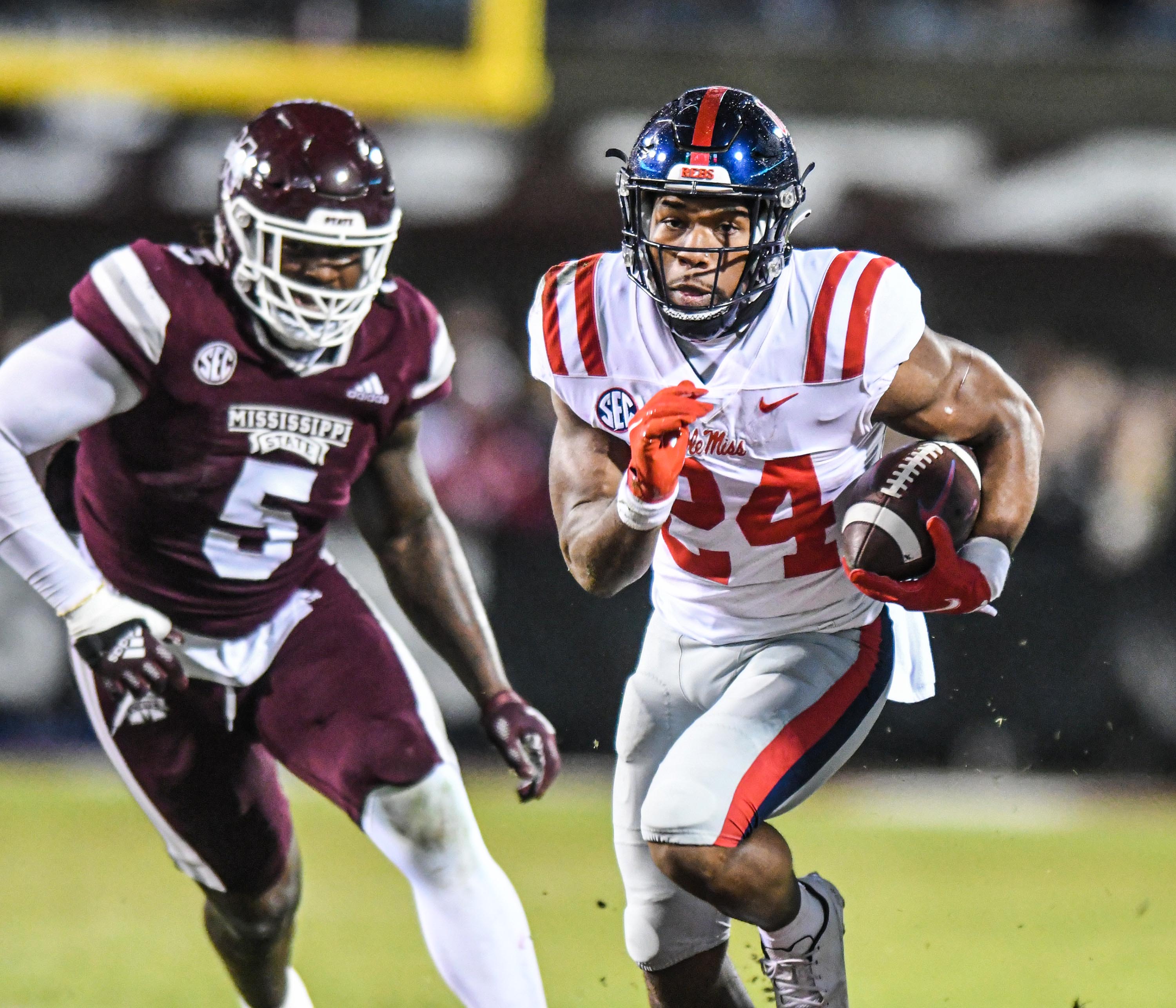 The Ole Miss Rebels won the Egg Bowl on a rainy cold night in Starkville, dominating Mississippi State. This is not only an SEC win, but is the first time in program history that the Rebels (10-2) have won 10 games in the regular season. Mississippi State falls to 7-5 on the year.
Ole Miss quarterback Matt Corral completed 25 passes on 33 attempts for 229 yards with one touchdown and one interception. Mississippi State's Will Rogers III completed 38 passes for 336 yards and 1 touchdown in his last regular season game as quarterback. The win may mean a Sugar Bowl bid for the Rebels and a top six bowl bid.
Ole Miss running back Jerrion Ealy gained 60 yards on 16 carries and scored on a 15 yard pass play in the fourth quarter. Ole Miss receiver Dontario Drummond had 13 receptions for 133 yards.