Barrett Kamman, Reid Kent propel Oxford to victory in season-opener against Kirk Academy
Published 10:14 pm Monday, February 13, 2023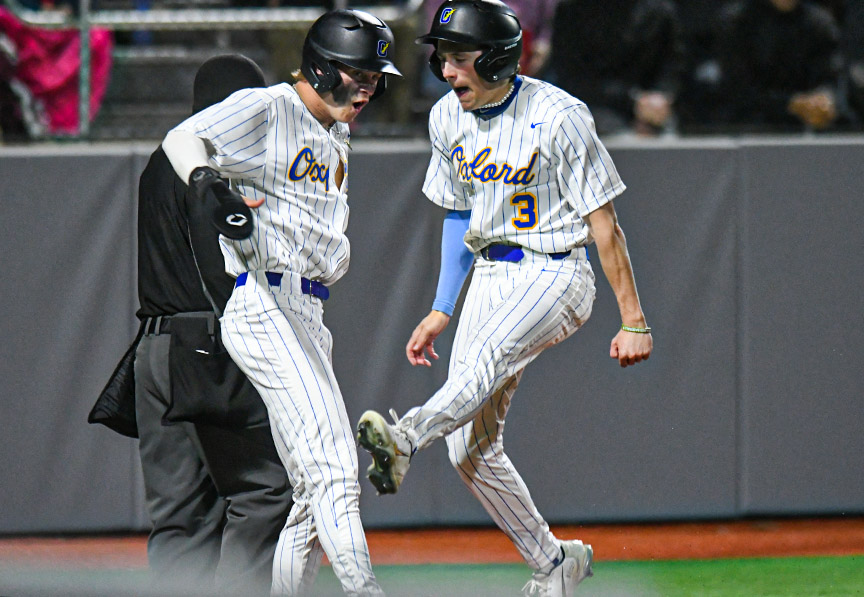 It was a short day at the office for Oxford baseball.
The Chargers took care of business in their season opener against Kirk Academy, putting the Raiders away 12-2 in six innings as catcher Campbell Smithwick walked it off with a solo shot over the batter's eye in center.
Oxford scored early and often in the lopsided affair, plating three runs in the second, five in the third and three in the fifth to open up an 11-2 lead.
Junior Reid Kent did much of the heavy lifting for Oxford, going 3-for-4 with four runs batted in and three stolen bases.
The performance provided a much-needed confidence boost to the slick-fielding shortstop, who missed most of last season due to injury.
"It means a lot, this was a big confidence booster tonight," Kent said. "You gotta love having a good night [your] first game back, getting the jitters out of the way and moving on from there."
Junior Sam Roy also got in on the action as he recorded his first varsity hit on a two-out RBI single to right in the bottom of the fifth.
"I think Sam getting one to fall, Carson Schmelzer's first at bat he gets the barrel out and hits one hard — those are good. That first hit of the season is always like getting that monkey off your back so it was good for some of those guys who we're gonna be counting on, those inexperienced guys, to have some early success," said head coach Cade Hoggard.
Senior righty Vaiden Ellis drew the start on the mound, giving up two runs in the third before handing the ball over to sophomore Barrett Kamman in the fourth.
Kamman, who made his varsity debut in the victory, made short work of the Raiders in three straight innings as he retired all nine batters he faced, striking out five of them.
He peppered the zone with a lethal two-seam fastball that didn't light up the radar gun but broke hard to the outside part of the plate against right-handed batters, leaving them flailing at air more often than not.
"I was just pitching with confidence and letting my defense work behind me," Kamman said when asked about his approach to his varsity debut. "It means a lot [to have this kind of early success] because everybody can trust me to get outs, get a save or even start a game if I have to and they can just trust me to get outs and win a game if we need it."
The complete team performance propelled Oxford to a run-rule victory after six innings, their first win in the new ballpark.
The Chargers now turn their attention to a pair of out-of-state opponents as they travel to Alabama this weekend to take on Baker and Thomasville before returning home to host North Pontotoc on Feb. 21.