Dr. John Terry McMillan
Published 11:02 am Monday, June 12, 2023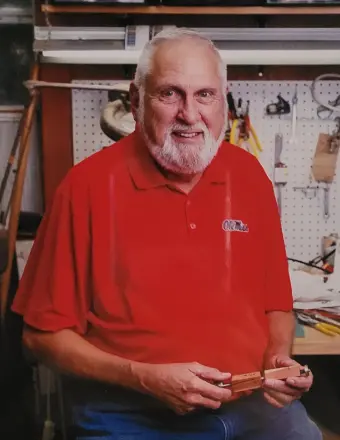 Obituary:
Dr. John Terry McMillan, 79, died Sunday, June 11, 2023, at his home in Oxford, MS. Visitation will be held at St. Peter's Episcopal Church on Friday, June 16, from 1-2 in the afternoon, with a private memorial service to follow with The Rev. Jennifer Southall officiating. Waller Funeral Home is in charge of arrangements.
John was born May 25, 1944, in Little Rock, AR, but was raised in Jackson, where he graduated from Provine High School. He attended Millsaps College where he was a member of Lambda Chi Alpha Fraternity. John found his way to Ole Miss where he studied English and History, graduating in 1979 with a Ph.D. in English.
He began his long teaching career at Northwest Community College in Senatobia. While living in and commuting from Oxford, he coached little league baseball and took pride as assistant scoutmaster for Boy Scout Troop 146. John was a Sunday school teacher, lay reader and served on the vestry at St. Peter's Episcopal Church.
John and co-editor Randy Cross were nominated for a Pulitzer for T.S. Stribling's Laughing Stock in 1982. And while they did not win, the celebration for the nomination alone lasted a week.
In 1984, John moved to Dothan, AL where he served as Chairman of the English Department at Wallace Community College. John took great joy in his 15-year-long position as an assistant coach for the college softball team. He continued teaching and coaching until his retirement in 2012, serving his beloved students for over 38 years.
In retirement, John enjoyed painting, tying flies, writing, and especially woodworking. During this artistic period, Rock Solid Pen Company was born. John particularly enjoyed making pens out of acrylics, exotic woods, and his favorite Mississippi woods and setting up shop with his family at the Oxford Community Market and Juke Joint Festival.
John was a lifelong fisherman, avidly angling from Toby Tubby Creek to the deep sea. He will be missed.
He was so proud of his children and grandchildren. Pops, as he was called by the grandchildren, loved fishing, painting, and building models with them.
John is survived by his wife of 40 years, Susan Kile McMillan of Oxford, MS; daughters, Amanda McMillan Urbanek and her husband, Jim of Oxford, MS, Molly McMillan of Atlanta, GA, and Morgan McMillan of Atlanta, GA; son, John "Johnny" McMillan, Jr. and his wife, Mary Lea of Oxford, MS; four grandchildren, Andie McMillan, Kaitlyn Urbanek, Evan Urbanek, and Celia Day Urbanek; three nieces; and two beloved dogs, Angus and Kilo.
Expressions of sympathy or memorial contributions in John's memory may be made to St. Peter's Episcopal Church, 113 South 9th Street, Oxford, MS or online at http://www.stpetersoxford.org/online-giving/, or to a charity of your choice.
More Obituaries