Sandra Jo Brown Atkinson
Published 4:59 pm Wednesday, June 14, 2023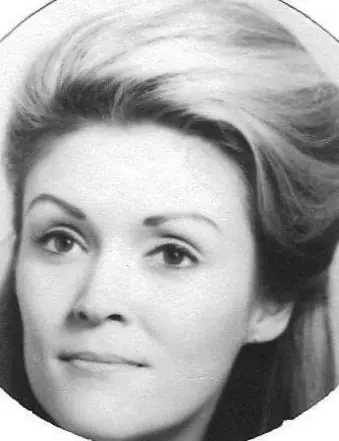 Obituary:
Sandra Jo Brown Atkinson, 78, of Oxford, passed away Wednesday, June 14, 2023, following a brief illness. She was born the only child of Doris Danese "Dee" Pryor and Joseph Marion "Jody" Brown of Columbia, Tenn., November 30, 1944. In Columbia, she had a magical childhood.
She was married to Winfred Jefferson Davis, Jr., of Columbia, Tenn., in 1964, and they had one daughter together, Britton Pressnell Davis Watson. Sandra married William Edward "Bill" Atkinson of Pickens, in 1969 and they remained married for 33 years. Together, Sandra and Bill had three children Joseph Clark, William Powell, and Benjamin Brown Atkinson.
Sandra received her Bachelor of Arts in Education from the University of Mississippi in 1973 and her Master of Education degree from Mississippi State University in 1986. She worked as an elementary school teacher, librarian, and teacher of talented and gifted students in Pickens, Durant, Miss., Yazoo County, and Lumberton, Tex. She served as the Assistant Director and Director of the Choctaw Tribal Schools for the Mississippi Band of Choctaw Indians and retired as Records Supervisor of Memphis City Schools in 2011, after 30 years in education.
Sandra was a wonderful storyteller, problem solver, and avid watcher of true crime and cooking shows. She also liked to travel and carry on traditions. She thoroughly enjoyed cooking for and doting on those she loved.
Sandra was preceded in death by her parents, Jody and Dee Brown; husbands, Jeff Davis and Bill Atkinson; and son, William Powell "Will" Atkinson. She is survived by: daughter, Britton Watson; son Clark and his wife Lesley Atkinson of Monroe, La.; son Ben and his wife Marisa Atkinson of Oxford, Miss.; grandchildren: Winfred "Win" Watson, Austin Hall Watson, Lotti Pryor Watson, Eliza Katherine Chandler "Eliza Kate" Atkinson, Clark Alan "Cal" Atkinson, Campbell Brown Atkinson, Claiborne "Fletcher" Atkinson, Ford Robert Atkinson and Jackson Edward Atkinson.
There will be a private family celebration of life at a later date. To remember Sandra, please make a donation in her honor to Quiet Ridge Cemetery, P.O. Box 248, Pickens, Miss. 39146.
More Obituaries